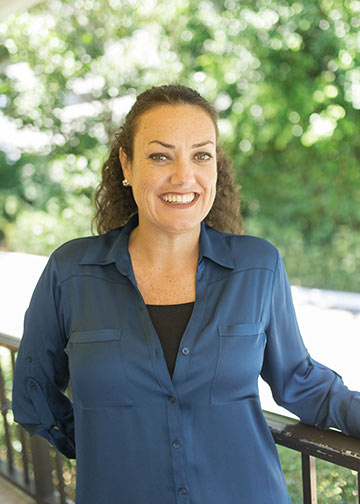 Jennifer Camposano-Wallace, M.Ed., LMHC
Chief Executive Officer
Jennifer Camposano-Wallace, M.Ed, LMHC, possesses over twenty years of experience in the field of behavioral health. Jennifer earned her Bachelor of Science in Psychology from Florida State University and went on to earn her Master of Education in Psychology from the University of Massachusetts. Jennifer began her career in Boston, where she worked in a hospital-based detox, an outpatient clinic, and as an in-home therapist with children and families.
Jennifer moved back to Florida and began working more intensively with the dual diagnosis population. In 2000, she joined the Wellness Resource Center treatment team as a psychotherapist. For the next eight years, Jennifer worked as a Primary Therapist, Clinical Director, and Executive Director of Wellness Resource Center, where she was integral in shaping the curriculum and programming we still utilize today. After serving as Executive Director, Jennifer stepped away to spend more time with her family and establish her own private practice. Throughout the next eight years she successfully ran her practice and remained connected with Wellness as a consulting therapist, seeing patients individually and facilitating therapeutic groups.
In August 2016, Jennifer returned full time to Wellness Resource Center as the Chief Executive Officer. Jennifer is a Licensed Mental Health Counselor (LMHC) who carries her expertise and compassion into her leadership role here at Wellness Resource Center.