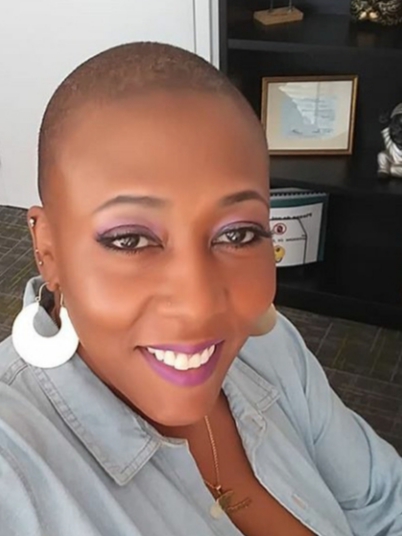 Marilyn Napoleon, M.A.
Registered Mental Health Counseling Intern
Marilyn holds a Master's Degree in Human Services from the historic Lincoln University in Pennsylvania. Her work spans a 25-year period, with 16 years of post-graduate experience. She is a member of the Mental Health Counselor's Association of Palm Beach.
Marilyn found that her specialty is working with individuals who suffer from trauma and struggle with PTSD. Her wealth of experience was gained through working across various terrains. She worked in elementary, middle and high schools, detention centers, maximum security prisons, psychiatric hospitals, and in-home and community-based service settings. Marilyn also worked with the illustrious Devereaux Foundation as Therapeutic Family Consultant, helping families that have opened their homes to children who struggle with ACEs (Adverse Childhood Experiences). She is well trained and versed in working with people with dual diagnoses, and from different cultures and backgrounds.
Marilyn is trained in EMDR, NLP (Neuro-Linguistic Processing), CBT, DBT and MST (Multi-Systemic Therapy). She considers herself a person-centered therapist who meets her clients where they present. She has a diversified and eclectic methodology in working with her clients and believes in a holistic and systemic approach to whole person healing.