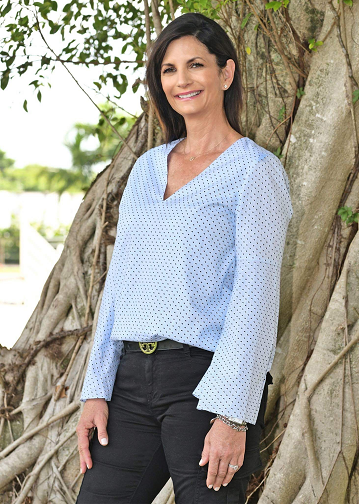 Rhonda Fritzshall, EAGALA
Equine Therapist
Rhonda Fritzshall has spent the last 30 years devoted to helping families and children heal and recover from addiction. Rhonda began her career in early childhood education as a Certified Montessori Teacher. Her passion for helping children and families led her to Wayside House in 1989, where she began facilitating a support group for the children of mothers in treatment. Rhonda became a Certified Parenting Educator and went on to create and implement the first parent program for mothers struggling with addiction.
Rhonda completed Addictions Professional Training at the Hanley Center in West Palm Beach and went on to become board-certified as a mental health professional in the state of Florida. In 2006, Rhonda was privileged to earn a certification as a Children's Prevention Specialist, training with Jerry Moe, National Director of Children's Programs at the Betty Ford Center. In 2013, Rhonda fulfilled another lifetime goal by becoming a Certified Equine Professional through EAGALA, the leading international association for professionals providing equine assisted psychotherapy. During her time as a Certified Equine Professional, Rhonda has helped over 1200 clients heal through equine therapy.
Among other honors, Rhonda was asked to present at the national EAGALA conference in Kentucky on the subject of equine therapy and addiction recovery. Rhonda was also the recipient of the 2015 Sierra Tucson Spirit Award. In addition to facilitating groups and providing equine therapy at Wellness Resource Center, Rhonda also runs a non-profit, the HERD Foundation, which serves families, individuals, and children in healing using equine partners.